FolioMed Provider Data Solutions for Healthcare Professionals
Accurate, Census Provider Databases

Complete Demographics
Multiple Practice Locations
Data Services for Clinical Communications, Operational Efficiencies and Market Planning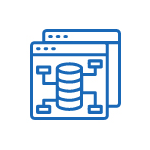 Provider Database Management
Boards of Registration
NPPES Databases
Exclusion Lists
Proprietary FolioMed files
Provider Databases
Census files by state or region
Standard or customized file structure
Multiple practice locations and medical specialties
Board numbers, NPIs
Medical school, year of graduation
Proprietary Healthcare Facility database
Online Database Access
Link to ''Live'' FolioMed files via Internet
Database updated daily
Read only Access
Query by Location, Medical Specialty, Location, NPI
Welcome To FolioMed Inc.
Expert Provider Databases
FolioMed is a database management company committed to providing actionable healthcare Provider data for healthcare planning, communications, payment processing, and quality management. Our Database Management Services include batch and interactive database maintenance, data integration, database 'cleaning', inactive and duplicate record identification, and data enhancement solutions.
FolioMed experience in the Healthcare Database Management industry for over 50 years has earned it a trusted position in the industry. FolioMed maintains a proprietary, verified reference database of all practicing physicians, NPs and PAs offered in a variety of media and licenses for both single users and networks. FolioMed's unique reference database is maintained by a combination of customized software that analyzes both public and non-public external data, a dedicated data research team, and direct verification with Providers.
Why Choose Folio?
FolioMed provides its customers with proprietary databases of Providers and healthcare facilities. The uniqueness of the databases results from a combination of data gathering processes ranging from sophisticated software programs that analyze disparate public and nonpublic data to systematic contact with physicians and healthcare facilities to verify the information.
With its relational databases, Folio has created its own unique identifiers for both physician and healthcare facilities and also created proprietary codes (medical specialties, medical schools, language spoken, type of practice organization, and hospital affiliations) that enable Providers to accurately differentiate their individual medical profile.